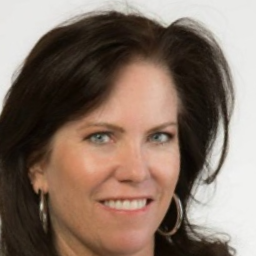 Born and raised in Los Angeles, Nikki spent most of her life playing tennis in Studio City. She was the number one player at Campbell Hall High School in North Hollywood. She received a tennis scholarship to Northern Arizona in Flagstaff, Arizona where she played on the tennis team for four years. After graduating in 1989 with a degree in Sports Psychology, she returned to her roots, The Racquet Centre of Universal City and started teaching full time. She was Director of Social Activities running many tournaments and events. She has given trophies to Venus Williams and The Bryan Brothers. Eventually Nikki took over as Director of Junior Development. She spent the next ten years teaching and playing tennis tournaments. She was ranked number one in Southern California in the ladies 25's singles, mixed 5.5 (with her student Mike Rosett) and number three in 5.5 singles. She has participated on many San Fernando Valley teams and played in tournaments all over the world.
In 1998, The Racquet Centre of Universal City was turned into a shopping mall, Nikki relocated to Weddington Tennis, formally known as Studio City Golf and Tennis. She enjoys teaching all levels of tennis and specializes in beginners – intermediate, where many students have gone on to successful college careers. Nikki has extensive experience working with children on the autism spectrum and those with other developmental delays.
Nikki's teaching philosophy is that tennis is a skill that will last a life time, at all levels and can be enjoyed by young and old. She instills in her students a solid foundation of skill and strategy. Every student has a different learning style and Nikki adapts to their needs. She has an amazing ability to say the same thing many different ways so her students understand what is being taught.
Having taught for many years, she enjoys watching students who had the hardest time getting a ball over the net, then to see them later holding long rally's. A student's success in tennis is a success for Nikki. Many students grow up in Nikki's junior program and after graduating from college join her adult program. She is excited to be teaching the second generation!! Along with running Nikki's Tennis Crew she was the Campbell Hall JV coach for many years and now is the head coach for Oakwood High School.
Nikki went on to further her education and received a Master's in Spiritual Psychology with an emphasis on Consciousnesses, Health and Healing. She is a registered licensed practitioner with Center's of Spiritual Living. Nikki is a certified Spiritual Director which she earned from Sacred Art of Living Center in Bend Oregon. She is just finishing her second masters in consciousness studies and spiritual leadership from the Holmes Institute.  She uses this knowledge to really work on the mental side of tennis and life. Nikki works well assisting students release self-limiting judgments/thoughts and behaviors that hamper their success on the tennis court and in life.
Nikki also enjoys all the fun spiritual things in life such as meditation, visualization and martial arts. Nikki loves learning new things and is always enrolled in one class or another! She is attempting to learn how to play the piano and speak French. Nikki loves traveling to far off places such as Spain, England, Italy, France, Germany, Holland, Japan, Scotland, Mexico and Canada.